A new Service Engineer for SSP
We're delighted to introduce Ben Wright. He is the latest recruit to SSP Technology. Ben joins us as service engineer, responsible for our Schneeberger, Pemamo and Wimmer machines.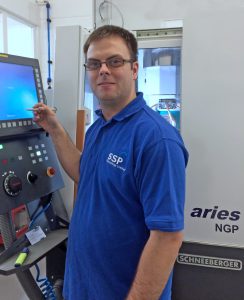 Here in Melbourne, in our showroom and demonstration area, Ben can set up our demonstration machines when customers visit so that we can produce the tooling the customer needs, replicating what they would be able to do with the machine in their own factories. Part of Ben's job is also using the Schneeberger software to show examples of tooling and how easy it is to program the machines (Scheeberger Quinto Qg1 software)
See more about the Schneeberger range here.
See more about the Pemamo range here.